Свържете се с нас
Телефон
Австрия
Тел.: +43 732 257700
Контакт
Щастливи сме да отговорим на въпросите ви
>Контакт
08.03.2021
The "fixed" one at KVT-Fastening / Bossard: PEM ® S-RT ™ self-clinching lock nut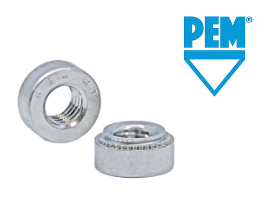 Maximum process reliability / connection element that can withstand even the strongest vibrations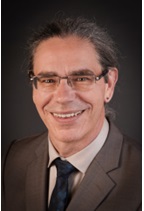 The PEM ® S-RT ™ self-clinching lock nut in the extensive PEM ® range from KVT-Fastening / Bossard has it all, because: Thanks to a special, self-locking internal thread profile, it can withstand even the strongest vibrations.

"This lock nut is used in sheet metal processing or by system providers when maximum process reliability is required under the most difficult of conditions, which can be guaranteed even after repeated opening", says Michael Weber.

The Group Leader Clinching Technology at KVT-Fastening / Bossard Germany points out another special feature of the PEM ® S-RT ™ self-clinching lock nut: "It is not only compatible with all common standard screws, but can also be turned freely by hand, up to the clamping force is built up. "
The internal thread form Ramp Thread S-RT ™ makes it possible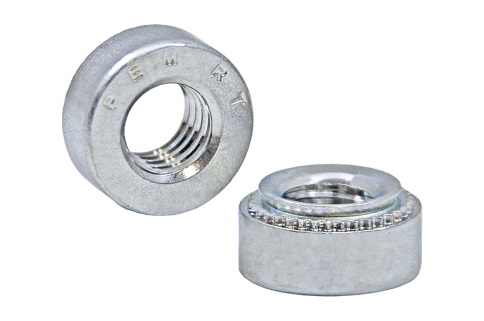 The technology behind it: In contrast to traditional lock nuts, the first thread turns of which are radially or axially deformed, the PEM® S-RT ™ self-clinching lock nut for thin sheets contains a special 30 degree wedge ramp at the base of the thread.

This unidirectional internal thread form called Ramp Thread (S-RT ™) fits all standard 60 degree threaded fasteners.

The wedge ramp allows the screw to be screwed in freely until the clamping force is applied.

The protection against vibration is achieved because by pulling the screw thread over the wedge ramp, a spiral line contact (constant preload force) is created over the entire thread connection.

As a result, the self-clinching lock nut is always held in place reliably even when subjected to vibration.