Свържете се с нас
Телефон
Австрия
Тел.: +43 732 257700
Контакт
Щастливи сме да отговорим на въпросите ви
>Контакт
09.02.2021
Fastening solutions in lightweight construction - ultrasound for porous materials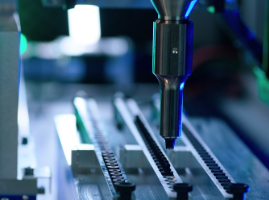 Bossard Germany and KVT-Fastening Germany with MultiMaterial-Welding / Seamless process monitoring guaranteed / Fiber composites or sandwich panels
Product development with consistent market orientation. "It is one of the most innovative topics in connection and assembly technology - based on a technology that has been known for many years. The partial liquefaction of thermoplastic materials with the help of ultrasonic energy creates many future-oriented connection solutions, especially in lightweight construction, which meet the demand for "ever lighter" and open up unimagined possibilities across all industries."
Florian Beer, a graduate engineer and very tech-savvy, is convinced of the "exciting added value innovations" that MultiMaterial-Welding brings onto the market again and again with this technology of "melting thermoplastic into porous structures as fixing material / dowels".

And the managing director of Bossard Germany, KVT-Fastening Germany and BRUMA is very happy that the Bossard Group took over shares and licenses in the company at the end of last year: "Especially in the mobility sector, we are expanding our portfolio with already established lightweight constructions with MultiMaterial-Welding - fastening solutions that are clearly aimed at the needs of our customers. "


Always lighter and yet safe and resilient
"Speed, resilience and a high level of cost awareness "are three of the many criteria with which, according to Florian Beer, the MM-Welding® technologies score points in fastening technology. Because: Lightweight construction materials such as porous fiber composites or sandwich panels (so-called honeycomb core boards) make it difficult either to joint them to one another or to attach a fixed assembly or element to them: In contrast to compact materials, where conventional connections are used , it is far more difficult to anchor a screw, for example, in a sandwich construction due to its honeycomb structure.
With the technology of MultiMaterial®-Welding, the specially developed polymer fastener, liquefied by ultrasound, flows into the top, core and bottom and anchors there when it solidifies, so that it forms a form fit with the entire structure. And that is permanent and resilient.
Speed significantly reduces costs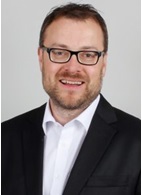 Christian Busch, Business Development Manager Composite Fasteners at KVT-Fastening / Bossard Germany, points out a particular advantage of the MM-Welding® solutions: "We ensure very cheap production processes with very short cycle times." For example, one is used Pins in the rear shelf of a car are up to ten times faster than other methods. "The fact that no pre-drilling is usually necessary also reduces effort, time and costs," says Busch.
Process plastics (almost) in the same way as normal sheet metal, insert solid elements in foam and much more - there seem to be hardly any limits to developments in lightweight construction. "The MM MultiMaterial Welding solutions, which allow a secure and permanent connection of porous materials, are in great demand on the market and across all industries," says Florian Beer.

With a view in particular to the automotive industry, he also underlines the problem-free and seamless process monitoring with MM-Welding SmartSolutions.
Customized solutions and further developments
What's next? While Bossard Germany and KVT-Fastening Germany have not only generally included lightweight fastening solutions in their portfolio, but also increasingly serve customer-specific requirements with them, the specialists at MultiMaterial-Welding continue to work on new, innovative technologies.
So far there are six of them:
LiteWWeight® Pin for fast and strong fixation on sandwich structures with internal honeycomb structures or similar patterns
LiteWWeight® Lotus, the fast and safe connection concept for fiber components and textile structures
LiteWWeight® zEPP, the standard solution for a wide EPP density range
LiteWWeight® Double Pin for connecting lightweight sandwich panels made of aramid, polypropylene and more and for securely attaching a thread
InWWerse® Fastener, ideal for thermoplastics with or without reinforcement
InWWerse® Disc for the quick and safe connection of conventional, non-weldable plastic components.
You can find more information with video, white paper and customer success story here: MMW brand page