Свържете се с нас
Телефон
Австрия
Контакт
Щастливи сме да отговорим на въпросите ви
>Контакт
08.04.2022
Reliable, comfortable, and aesthetically beautiful – Southco access solution for automotive and e-mobility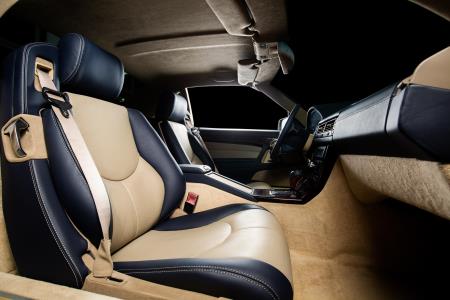 The comfortability and overall satisfaction for the car owner. In addition to the heart component of a car such as the motor or battery, the mechanism which the car owners have daily contact with play an equally crucial role.

"Imagine the headrest is unstable, or the center console is hard to be accessed or the gas spring is not functioning as expected. All those things can result in a frustrated and dissatisfied car owner, who has as high expectation for these details as for the car's horsepower", says Christoph Gabl, product manager for access solution at KVT-Fastening. "Therefore Southco is the top manufacturer of the access solution and offers comprehensive products for the automotive industry", said Gabl.
Access solution is needed in many places not only to secure the fastening reliability but also to ensure the comfort for both the passenger and the driver and still achieve the optimal aesthetics of the car design. The access solutions are usually found here: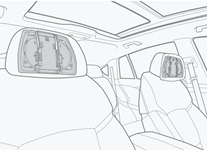 Seating & headrests
The positioning technology and display carrier products offer solutions for headrests, armrests, and infotainment mounts that will ensure reliable, consistent functionality and promote passenger comfort. The positioning hinges offer enhanced ergonomic operation and are designed in compliance with automotive industry safety requirements.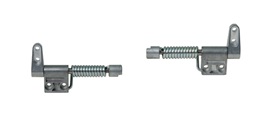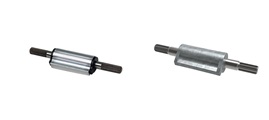 >> More product details in Southco brand page
Glove Box latching mechanism
Southco's glove box mechanisms are designed with best-in-class features that aid in the assembly process, reduce labor, and minimize tooling investment. This slim-profile magnetically actuated latch provides a smooth, secure deadbolt operation that prevents accidental opening of sliding drawers. Low-risk and versatile solutions are offered for mechanical and electronic glove box latching.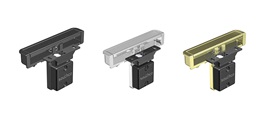 >> More product details in Southco brand page
Display Mounts & drop-down table
Ensure a positive impression while providing optimum comfort, safety, and intuitive operation for passengers with Southco's positioning hinges and display mounts. The patented position control products hold screens and drop-down tables consistently in position at any desired angle without secondary support or drift.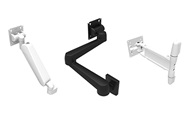 >> More product details in Southco brand page
Electronic locking solution
Electronic access combines physical security with electronic intelligence to protect valuable assets and information within the vehicle. The electronic locking mechanism can be networked directly into a vehicle's electrical system to secure glove boxes. Media bins and other storage areas.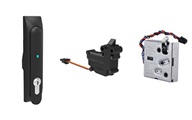 >> More product details in Southco brand page
Underbody and underhood service panels
For underbody and under hood service panel fastening. Southco's DZUS quick access fastener series and captive screws are one of the most recognized quick-release fastening brands for automotive OEMs.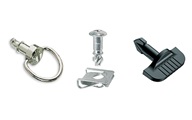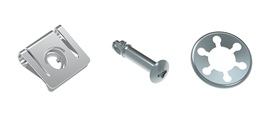 >> More product details in Southco brand page
Would you like to consult our access solution expert directly?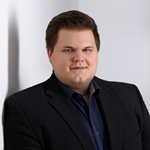 Christoph Gabl, Product Manager Access Solution
Subscribe to KVT Newsletter now and stay updated with our latest product and service highlights!