Свържете се с нас
Телефон
Австрия
Тел.: +43 732 257700
Контакт
Щастливи сме да отговорим на въпросите ви
>Контакт
18.10.2019
Haeger press-in machines: Testing on site at KVT-Fastening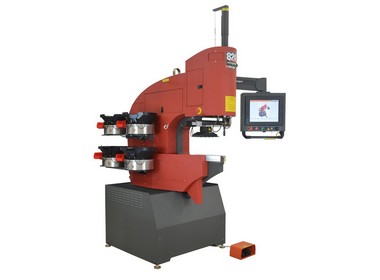 Not only experience the latest press-fit technologies in practice, but also test and operate them yourself - KVT-Fastening now offers interested parties the opportunity to do so at the Pichling/Linz site. For this purpose, the connection specialist has set up test environments with press-in machines from the Haeger portfolio. Matthias Schorer, Leader Clinching and Product Manager PEM at KVT-Fastening, explains: "The Haeger press-in machines are completely assembled and ready for use. Accordingly, a large number of tests can be carried out with different PEM press-fit fasteners and materials. The use of customer-specific materials is even expressly desired. Only in this way can we reproduce the production environment as realistically as possible".

The subject of multi-functionality is a top priority for Haeger press-in machines. Because these can be adapted modularly to a multitude of requirements and tasks. This offers manufacturing companies new options for highly flexible production. Equipped with SingleTouch technology for precise and reliable joining, the hydraulically driven machines provide functions such as a fixed stop, automatic feed systems for up to four different press-fit elements at once, a TIS turnstile and a tool magazine. This makes it possible, for example, to change tools in just a few seconds.

The Haeger press-in machines reliably process all fasteners from the PEM portfolio, from threaded bolts and bushes to press-in nuts and special parts. The following five models cover a wide range of requirements: 618 MSPe, 824 MSPe, 824 WindowTouch 4e, 824 OneTouch 4e LITE and 824 OneTouch 4e. KVT-Fastening's experts will help you choose the right solution.
Watch our Haeger video: https://youtu.be/bWEM3C_hsAo